Monthly Archives:
October 2015
Fall Season Sale:
Total Graphic Design From Photography to Printing Media. This Fall Season Promote Your Business!! Call: 805-816-1076 or Email: [email protected]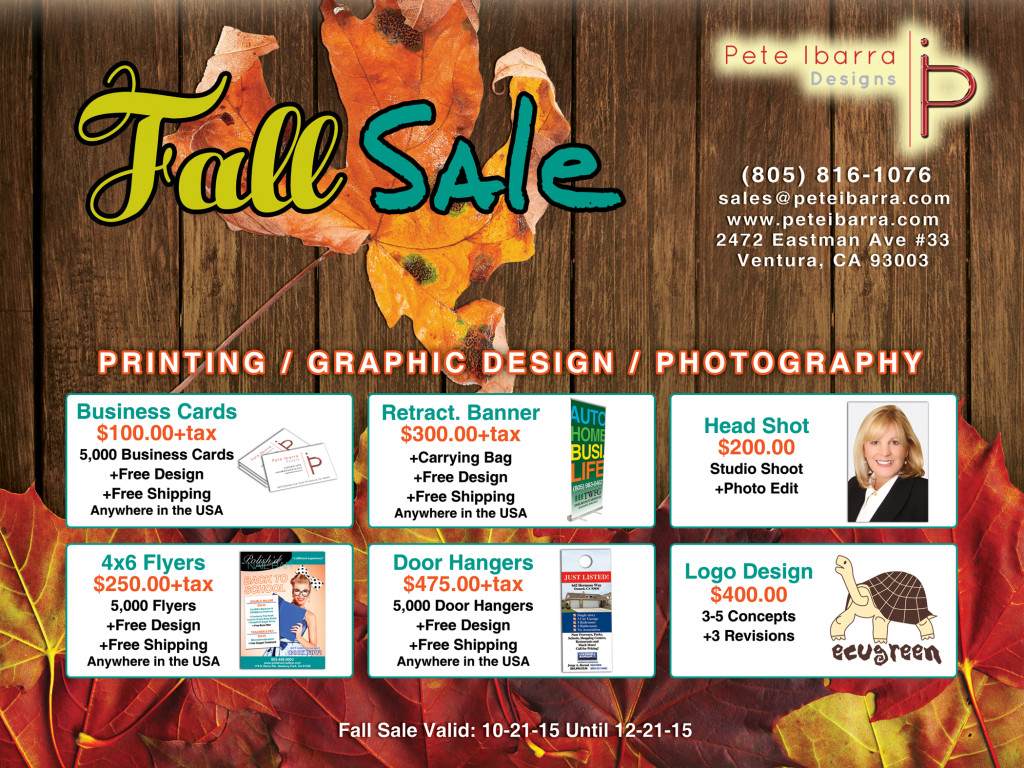 Hot Model Magazine Fall Issue:
On October 16th, 2015 Pete Ibarra Designs published Hot Model Magazine Fall Issue. Highly optimized e-pub magazine; featuring beautiful models. Our mission is to offer modern content of the best in model talent. Our Fall Issue is viewable in all platforms from Web, Mobile, and Tablet. Magazine is offered free to view and download. Plus, offered in a purchasable printed version.
View Fall Issue: http://www.magcloud.com/webviewer/991339?__r=494891&s=w
View Website: http://www.hotmodelmag.com/